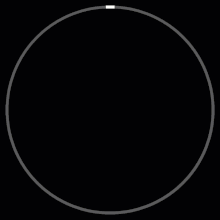 The Ring is a hostile organization introduced in the season two finale, "Chuck Versus the Ring". The episode revealed no further information about the organization, other than that Fulcrum was merely a division of the Ring. According to Chris Fedak, The Ring has a specific goal revealed only as different from the goals of Fulcrum. This organization is the primary antagonist in the third season of Chuck.
With the beginning of the fourth season episode "Chuck Versus the Anniversary", The Ring is confirmed to have been successfully taken down.
In "Chuck Versus Bo", it is revealed that they hired Nicholas Quinn's spy company in the past.
In "Chuck Versus the Ring", Bryce Larkin reveals that Fulcrum was only one part of the Ring, however he died from a fatal gunshot wound before he could say anything further about what he knew. Unlike Fulcrum, which was primarily made up of rogue elements of the CIA, the Ring however has operatives outside of the intelligence community.
How much the government knows of the organization is also unknown. Both Bryce Larkin and Stephen Bartowski was familiar with their existence, and CIA agent Daniel Shaw has been tracking them for at least five years by the time he takes over command of Team Bartowski. In "Chuck Versus Operation Awesome", Shaw reveals that the Ring is primarily cell-based and consists of a large number of small and decentralized groups. Ring cells operate with a high degree of autonomy, and Sydney Prince, an agent who misidentified Devon as a spy, would not have reported in to her superiors until it was confirmed she successfully recruited Devon.
All Ring agents are issued with distinctive, circular Ring smart phones. These phones work off of a closed network that was impossible to crack until Chuck captured one. Nearly all Ring agents carry FN Five-seven pistols.
Fulcrum is an organization consisting entirely of rogue CIA agents. First introduced in the first season episode, "Chuck Versus the Nemesis", Fulcrum has been the main antagonist of the series up until the season two finale. Fulcrum was seen to have been prioritizing the search for the Intersect as well as Bryce Larkin, whom they believe to be as the human Intersect. In "Chuck Versus the Ring", Bryce was ambushed by agents of the Ring, who have taken over Fulcrum's objectives of obtaining the Intersect. The Ring is formally introduced as Bryce warns Chuck that Fulcrum is only one part of the Ring.
McTiernan Industries is a business front for the Ring. Very little is known of them. In "Chuck Versus the Subway", Chuck flashes on a control panel on the label of "McTIERNAN International Industries". The flash indicates that the subsidiary is only an industry dedicated to developing and manufacturing machines and other technologies for the Ring.

Community content is available under
CC-BY-SA
unless otherwise noted.